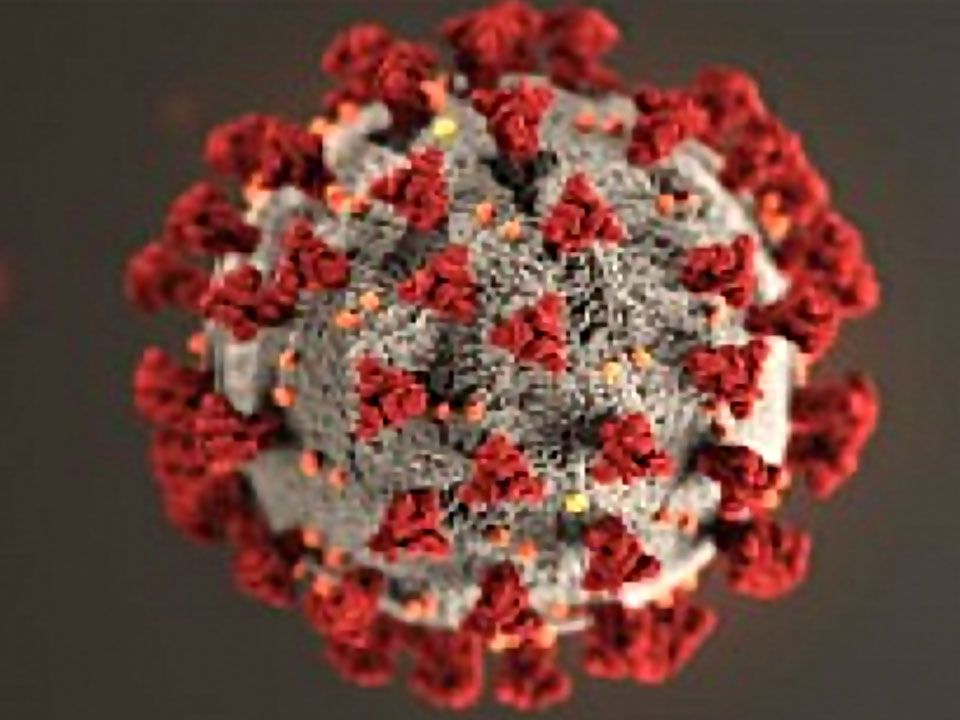 COVID 19 FRAUD
Covid-19 Fraud – PDF Download
U.S. Attorneys' Offices for the Eastern, Northern, and Western Districts of Oklahoma and the Oklahoma Attorney General's Office urges the public to remain vigilant for coronavirus fraud.
• Unsolicited calls, social media platforms, apps, emails, texts, and door-to-door visits are often used to target victims
• Anyone selling fake testing kits, treatments, or cures for COVID-19
• Websites seeking donations for illegitimate or nonexistent COVID-19 charities
• Fraudulent phone calls from individuals posing as health insurers seeking personal information
• Robocalls offering medical supplies with no intent to deliver
• Websites claiming to provide stimulus funds when consumers input their bank information
• Fake mobile apps claiming to "track the spread of COVID-19" but instead insert malware to compromise users' devices and personal information
• Fraudulent medical billing for procedures related to COVID-19
• Threats to public officials advocating quarantines
• Hoarding or price-gouging of necessary supplies
• Threats to intentionally infect individuals with COVID-19
• Offers to help individuals file claims for unemployment benefits and ask for personal information like SSN, DOB, credit card number
• Phishing emails from scammers posing as national and global health authorities, including the CDC and WHO, sent to trick recipients into downloading malware or providing personal identifying and financial information
• Phone calls/emails claiming to be health care providers that have treated a friend or relative for COVID-19 and demand payment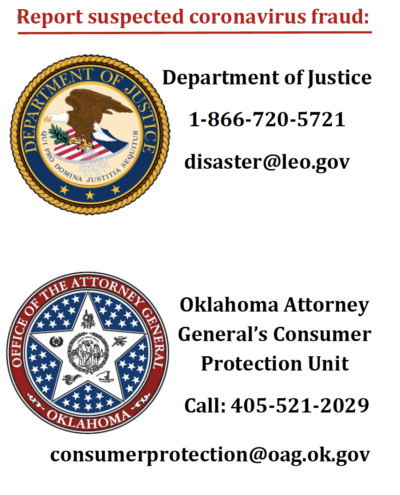 PROTECT YOURSELF
1. DON'T GIVE OUT YOUR BANK ACCOUNT INFORMATION: Never give out your bank account information or social security number over the phone. The IRS will NEVER ask for this type of information.
2. FACT CHECK INFORMATION: Contact trusted sources to verify the information before you pass it on. For the latest information from the Centers for Disease Control visit www.CDC.gov.
3. HANG UP ON ROBOCALLS: Scammers are using illegal robocalls to pitch everything from scam coronavirus treatments to home test kits.
4. AVOID CLICKING ON UN-KNOWN LINKS: Don't respond to text messages or emails about checks from anyone.
5. RESEARCH CHARITABLE DONATIONS: Do your homework when it comes to donations, whether through charities or crowdfunding sites.
---

Shane Faulkner
ODVA Public Information Officer
(405)523-4015 or (405)802-8590
shane.faulkner@odva.ok.gov