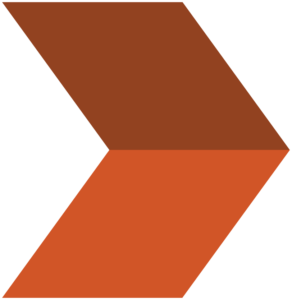 ODVA transitioned to the Human Capital Management Online Application process August 1, 2017.
All vacancies will be announced using the online process and WILL NOT be posted at each location on the job announcement boards.
SELECT A LINK BELOW TO VIEW AND APPLY FOR CURRENT OPENINGS:
(Reinstatement – Current or former State employee granted permanent status in a "classified" position)
Classified job family descriptors are available on the HCM webpage link Job Family Descriptors.  You may review the ODVA Internal Recruitment Policy by clicking on its Policy number 217.
Classified and Unclassified Openings- All Applicant Sources
---
ODVA has an ongoing need to fill Licensed Practical Nurse, Registered Nurse, Nurse Manager, Physician (MD or DO), Physician Assistant (PA), and Advanced Nurse Practitioner (ARNP) positions.
Applicants may apply directly to the Veterans Center of interest or by contacting the Human Resources Manager listed below:
ARDMORE, Margaret Cook
LAWTON/FT SILL, Vernita Cross
SULPHUR, Jamie Day
CLAREMORE, Dana Campbell
NORMAN, Amanda Lomonaco
TALIHINA, Sharon Capsey
CLINTON, Karen Richardson
---
Certified Nurse Aide (CNA) positions are hired as contract staff by the GALT Foundation staffing service.
LTCA-CNA's with less than 3 months of experience at ODVA  – $14.00 per hour.
LTCA-CNA's with more than 3 months of experience – $15.00 per hour.
LTCA-CNA's who are enrolled and actively pursuing an A-CMA – $16.00 per hour.
A-CMA's who are assigned to a medical cart and responsible for administering meds – $17 per hour.
Submit resumes to CNA.GALTJOBS@odva.ok.gov or contact the Veteran Center Human Resources Manager for more information.
---

ODVA also has a Claims & Benefits Division with offices at the VA Regional Office in Muskogee; VA Medical Center, Oklahoma City; VA Medical Center, Muskogee; VA Outpatient Clinic, Tulsa; the Lawton/Fort Sill Oklahoma Veterans Center and in the ODVA Central Office, Oklahoma City.  Veterans Service Representatives (VSR) are located in the offices and out on the road.  Itinerant VSRs travel throughout the state in all counties.  VSRs offer assistance to Veterans and/or their dependents in filing claims for service connected disability compensation and will represent the veteran through the appeals process if necessary.  Representatives must be an honorably discharged veteran in addition to the qualification requirements in the job descriptor.  Vacancies will be announced on the HCM JobAps website.  Interested applicants may also email a resume, copy of their DD-214, and if applicable, a copy of VA Standard Form 15, Veterans' preference service connected disability letter or its equivalent to ODVAJOBS@odva.ok.gov, which will be kept on file for up to two years.
---

Eligible employees receive a wide variety of benefits to participate in, making your overall compensation package more than just a pay check!  You'll receive a generous benefit allowance to use towards the cost of health, dental, disability, life and optional choices.  Annual leave, sick leave, eleven paid holidays, retirement plan (Pathfinder) with up to 7% employer match, optional participation in a personalized wellness mentoring program, as well as training and career development opportunities, are some of the additional benefits.
---

Anyone applying for a full or part time position with ODVA, including former employees seeking re-employment, current employees seeking a new position or promotion to a different classification and Veteran Center volunteers, must sign the OK State Department of Health OK-Screen Consent and Release Form and must pass a background check that includes in part, Sex Offender Registries, Office of Inspector General Health and Human Services List of Excluded Individuals and Entities and Transunion Background Inquiry System for certain positions.
The facility must receive verification that an individual applying for an unlicensed nursing position is not listed on any state's abuse registries prior being offered any office of state employment (employee or contract) or approved as a volunteer.
Federal immigration law requires all employers to verify both the identity and employment eligibility of all persons hired to work in the United States. This agency participates in the E-Verify Program established by the Department of Homeland Security and the Social Security Administration. Participation in the program does not exempt the agency from the obligation to complete a Form I-9 for all new employees.  During the enrollment process, all new hires are required to provide proof of identity and employment eligibility.
---

Veterans, spouses of veterans certified as unemployable, or unremarried surviving spouses may receive preference in placement on the lists of eligibles for jobs for which they qualify.  Veteran's preference points apply only for initial appointment in the classified service.
"Veteran" means a person who has been honorably discharged from the Armed Forces of the United States and has been a resident of Oklahoma for at least 1 year prior to the date of the examination.
There are three levels of preference:
5 point preference – 5 points may be added to the final score of any veteran, the spouse of a veteran certified as unemployable due to a service-connected disability certified by the Veteran's Administration or any agency of the Department of Defense within 6 months of date of application, or unremarried surviving spouse of a veteran.
10 point preference – 10 points may be added to the score of any veteran who has submitted proof of having a service-connected disability.
10 point preference plus placement at the top of the list – veterans who are receiving benefits for a service-connected disability rated 30% or more are placed at the top of the register. Disability letters must be dated within six months of the application date.
---

Honorably discharged veterans with 30% or more service-connected disability may be hired directly at this agency in accordance with Title 72 Section 403 and Senate Bill 200.  This program provides exemption from entrance exams and other hiring procedures.  A one-year probationary period will apply.
---

Any qualified applicant with a disability may request reasonable accommodation to complete the application/interview process. The specific nature of the accommodation requested and the reason for the request must be indicated at the time the resume is submitted.
---

ODVA is committed to providing an alcohol and drug free workplace.  Employees may be requested or required to undergo drug or alcohol testing at any time it reasonably believes that the employee may be under the influence of drugs or alcohol.  Employees are prohibited from using tobacco products, electronic cigarettes, vaping or related devices while on the premises of property (indoor and outdoor) under the control of ODVA or in vehicles owned and/or operated by ODVA.
---
The Oklahoma Department of Veterans Affairs is an Equal Employment Opportunity Employer. It is the policy of this agency to not discriminate against or deny equal employment opportunity to any applicant or employee on the grounds of race, sex, color, age, national origin, genetic information, religion, or disability, so long as the disability does not render the person unable to do the work for which employed.  Applicants will not be discriminated against before or during their employment.