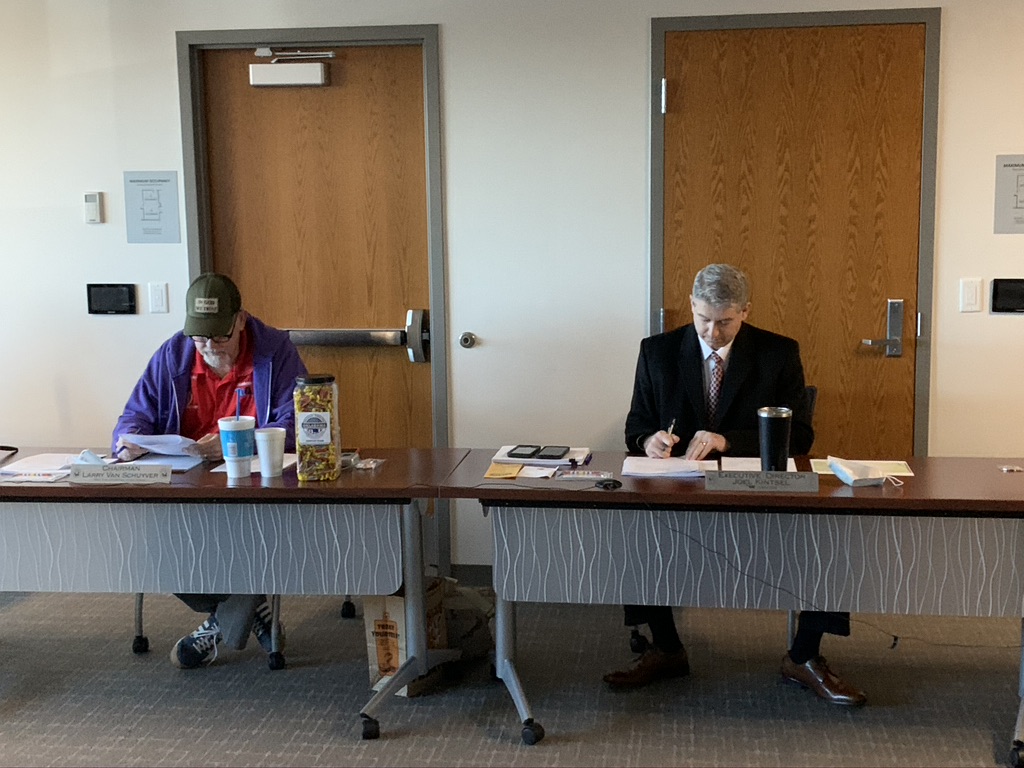 "Mr. Chairman, we have a quorum." So began the October 30th Oklahoma Veterans Commission (OVC) meeting as it has countless times before. However, this was no normal OVC meeting.
Due to the ice storms that walloped large parts of Oklahoma, the Vezey Veterans Complex has been without power since Monday. The Oklahoma Department of Veterans Affairs (ODVA) central office staff, which normally fills the Vezey Veterans Complex, have been forced to work remotely. But the Veterans chosen to represent their 300,000 Oklahoma brothers and sisters weren't about to let a little cold and darkness get in their way.
"So many Veterans and their families across Oklahoma are currently without power," said OVC Chairman and retired Navy Veteran Larry Van Schuyver. "But they continue to press on, and so will we."
The OVC is made up of nine military Veterans, 6 of which are representatives from the American Legion, VFW, DAV, Military Order of the Purple Heart, PVA, and National Guard Association. Three at-large seats complete the Commission. The OVC is the controlling board of the ODVA.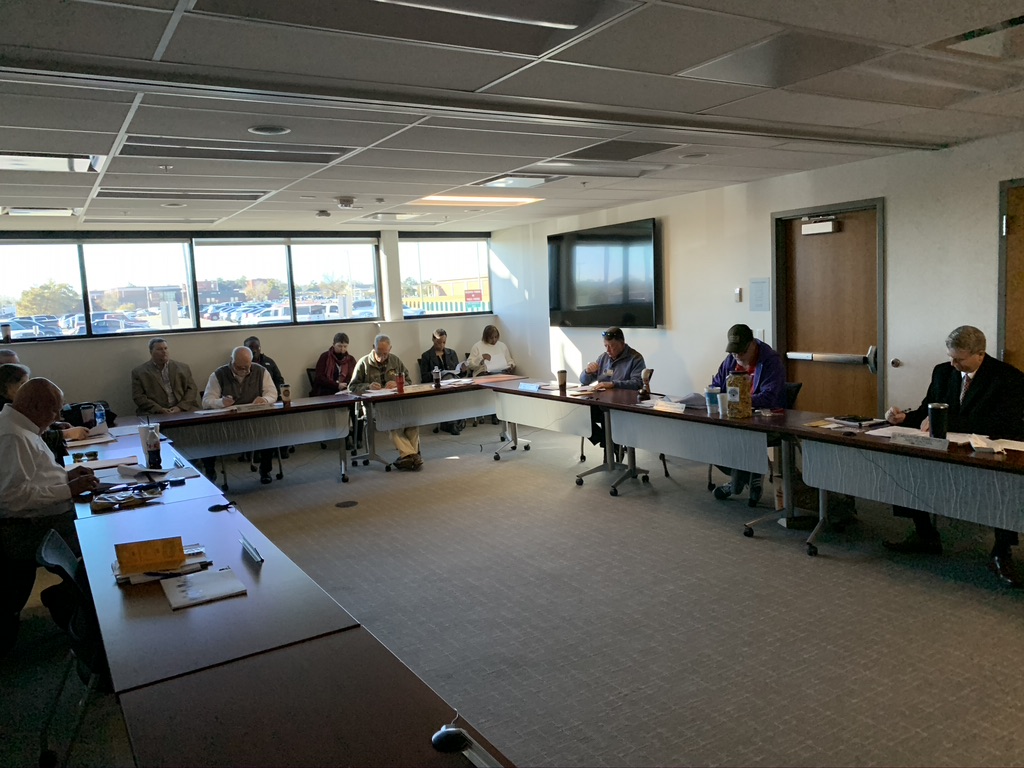 "Although so many in the state have been brought to a standstill, Veterans and their families depend on this agency and this Commission to assist them with service and assistance they are entitled to," said ODVA Executive Director Joel Kintsel. "This was an important meeting. I appreciate the dedication the OVC has shown in their duties and their decision to press on with this meeting in a building that is awaiting the restoration of power. That really is far from normal circumstances."
ODVA Deputy Director Sarah Lane added, "Every Veteran and their families understand that sacrifice is part of their service. The members of the OVC, all being Veterans, have had to sacrifice comfort for duty before. Today these Veterans have demonstrated once again their commitment to governance and leadership of our agency. We are grateful for their service, both past and present."
The next OVC meeting is scheduled for November 20th. And no matter what Mother Nature has in store, you can bet they'll get through it.